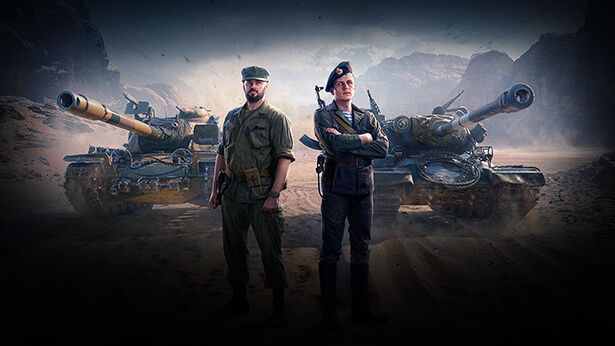 Let's Talk Rewards!
Now let's talk about what all commanders are most interested in—rewards! Season 3 features tons of rewards that you'll earn for completing Main Progression Stages, including:
Unique customization elements: emblems, decals, and two spectacular 2D styles
Standard and Bounty Equipment
As you might have learned, there was a massive update regarding the Equipment system in World of Tanks. That's why we've added Demounting Kits to this Season's reward pool so that you can experiment more with the variety of new equipment. They'll enable you to try out different equipment configurations for your favorite vehicles and find the one that best suits your playstyle.
Plus, you can obtain the additional Improved Rewards, even for Stages you've already completed. To do this, simply purchase an Improved Pass at any Stage during the event via the Battle Pass screen in your Garage.
You can take a look at all the rewards for all Stages via the Battle Pass screen in your Garage or the widget below.