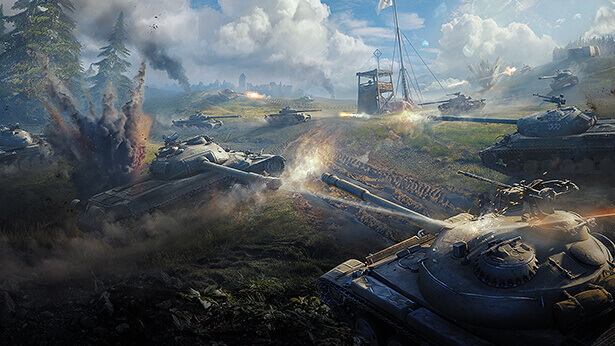 Ren
tal Vehicles
To play Brawl, you just need at least one Tier X vehicle.
If you don't have any top-tier vehicles, you can rent a Tier X tank. Both rental tanks in Brawl are exact replicas of researchable vehicles and they have the same characteristics and properties. Two rental vehicles will be available:
Rental tanks come with "virtual" Garage slots and 100% crews.
After the Brawl event is over, all rental vehicles will remain on your account but won't be available any longer; they will be removed several days after. Once that happens, any equipment and elements of customization you installed on rental vehicles will be demounted for free and moved to the Depot, and Crew members you assigned to rental vehicles will be sent to the Barracks.
In this iteration, we've adjusted the mechanics of equipment and crew removal, taking your feedback into consideration. Now, the equipment and the crew on a rental vehicle won't be locked on it after the event ends. You will be able to remove the crew and demount the equipment manually (by spending respective resources) before this happens automatically (and for free) when the rental vehicle is written off your account.