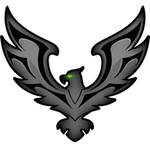 FAME rose to the occasion and destroyed the competition!
Commanders!
Two days of fierce battles have come to an end with one outstanding clan emerging on top! 28 battles fought, more than 500 vehicles left in scraps, and over 1.4 million points of damage dealt. These are only some of the numbers that marked the final weekend of Clan Rivals: Rise of the Machines.
The most outstanding of all, however, is 18-0. The final tally of wins with which FAME dominated the tournament. Never giving in, even when facing a strong opponent like CSA, who outplayed the previous winner R4YD. FAME demonstrated tactical superiority and perseverance, ultimately wiping the floor with all their opponents.
Everyone put on a very strong performance, having to rely only on standard vehicles from the tech tree. A total of 27 different tanks from all available nations and classes were put forward, but FAME couldn't be stopped. Congratulations!