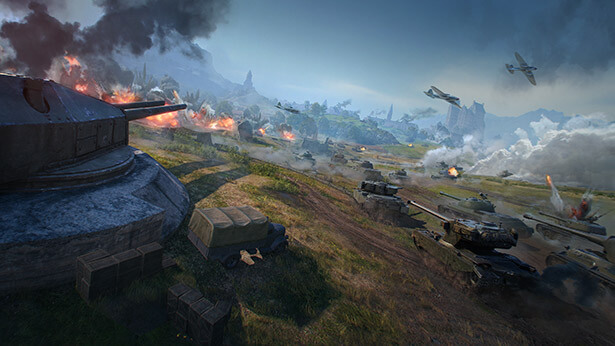 Progression System
The Frontline 2020 core mechanics are the same as last year, but here's a quick refresher just in case:
Battles take place between two teams with 30 players on each side.
Only Tier VIII vehicles are allowed in this mode.
You'll climb the Ranks from Private to General based on your battle performance.
Earn special "Frontline Experience" for reaching new Ranks and use it to boost your Frontline Tier.
Get rewards for reaching certain Frontline Tiers—15 in total!
One of the main changes coming this Season is the reduction of Frontline Tiers from 30 to 15. Completing them will require less Frontline Experience than last year, but not by half as you might think.
If you managed to reach the maximum Tier in last year's Frontline and found yourself wishing you could earn more rewards, you'll be glad to know that special daily missions with even more valuable prizes will be available this year. They unlock upon reaching Frontline Tier 15. The sooner you reach Tier 15, the more missions you can complete during the current Stage and, consequently, the more rewards you can earn!