Fro
ntline Ends, Expedition Continues!
Although Frontline is coming to an end, your Expedition for exclusive vehicles continues. The revamped Steel Hunter mode will be waiting for you in August this year, and it also consists of four Stages. During each Stage, you'll be able to earn up to 3 tokens and grab the reward vehicles you like.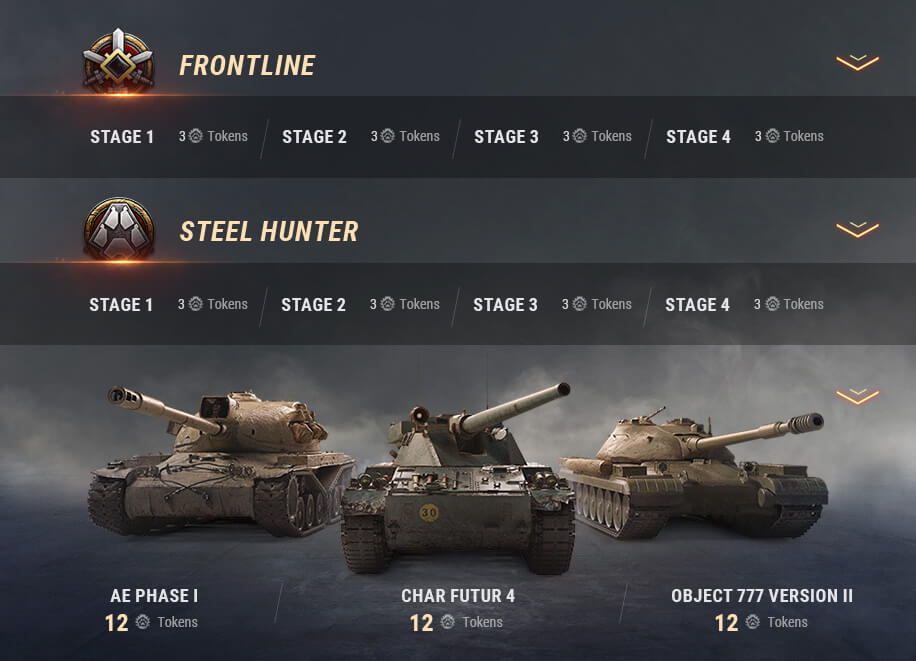 Don't forget that after Expedition 2020 is complete, you will still have time to exchange tokens for reward tanks if you haven't grabbed them yet. Once this period is over, all your remaining tokens will be automatically compensated at the rate of 1 token: 250 bonds. You can get compensation for all your remaining tokens, regardless of whether or not you have enough to purchase a reward tank.
If you spent gold on rental vehicles, it was accumulated in a special fund. You can use it as a discount when purchasing Premium vehicles in the in-game shop. If you haven't done that yet, now is the best time to expand your collection at a discounted rate! If you don't use your fund before June 8 (01:00 UTC), it will disappear.