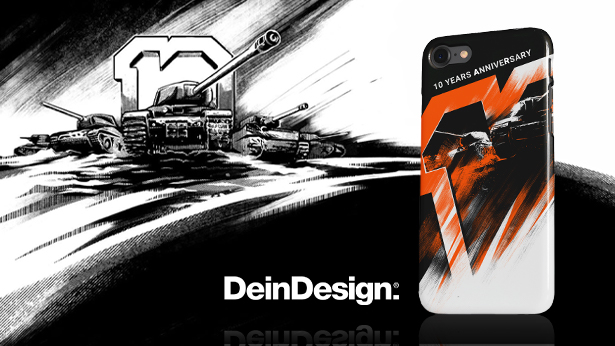 Commanders!
Our World of Tanks' 10th-anniversary collection can now protect your smartphone, tablet, or any other gaming gadget!
We've asked our partner DeinDesign to turn the amazing 10 Year Logo designs into high-quality phone cases and foils for a wide variety of devices and brands.
Take a look at the new additions to the World of Tanks collection on their website and pick your favourite. Make sure to use the code WOT10 during check-out to receive 10% off from May 28 to June 30!