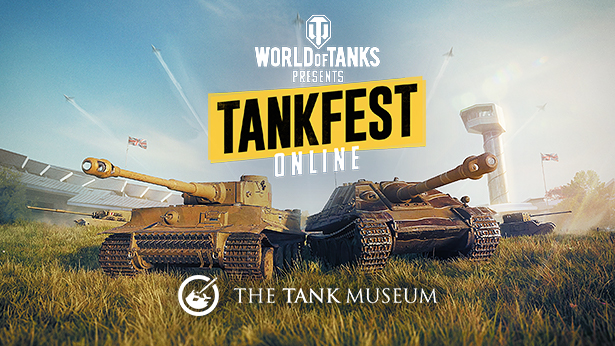 Commanders!
Thanks to all those who joined us for Tankfest Online – the first live-streamed historic tank event. One month on, look at the highlights, intense battles, and fun we had teaming up with The Tank Museum in Bovington to take their annual Tankfest online. We recreated and expanded the world's biggest display of historic moving armor as an online event for tank fans everywhere!
The event raised 62,100 EUR through the Tankfest Online charity offers which went directly to The Tank Museum to help keep the famous Tiger 131 running and support their mission to preserve military history. On behalf of World of Tanks and The Tank Museum, thank you for all your support! 
Get a glimpse of what Tankfest Online felt like and watch this recap video! Sit back, relax, and enjoy the stats.