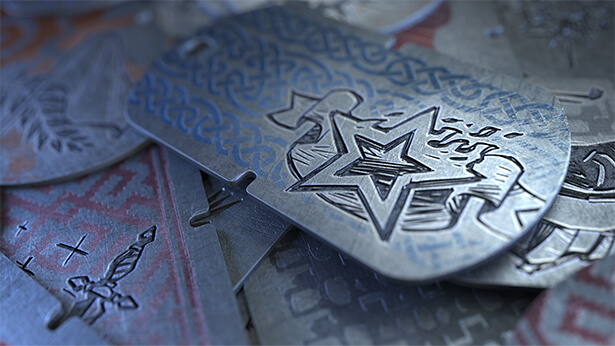 Dedication Engravings
This category will especially please our veterans and all commanders who take pride in their long and glorious tanking journey full of feats and battle exploits. Dedication Engravings highlight your wealth of experience and most impressive achievements that you rightly feel proud of, such as the number of battles, vehicles destroyed, and so on.
Each of these parameters entails a lot of intense battles and meaningful stories behind your tanking journey. Battle stats are a unique expression of your personality, so show the enemies you're a powerful force to be reckoned with!
Dedication Engravings indicate your lifetime game statistics in Random and Grand Battles. To unlock an Engraving of this type, you need to meet the initial condition.