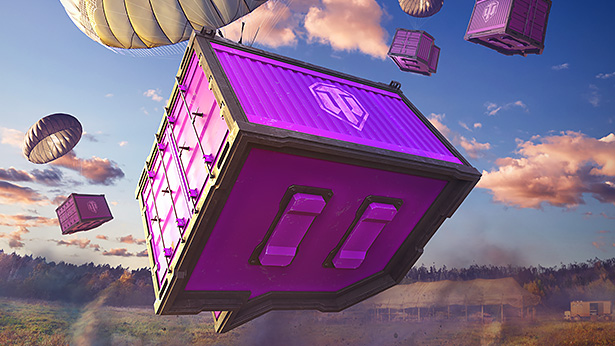 What are Twitch Drops?
Twitch Drops are in-game rewards credited to those who tune in to special Twitch streams. To be eligible, your Wargaming.net and Twitch accounts need to be linked. As this is a trial for Twitch Drops, you can only get these special in-game goodies by watching the Official EU World of Tanks Twitch Brawl Club stream on June 27 at 15:00 CEST (UTC+2).
How long do I have to watch World of Tanks on Twitch to get a Drop?
We can't give any specific details here, but know that the longer you watch, the higher your chances.
How do you know if you have received a Drop?
You will receive a notification on Twitch under the notifications tab, as well as an in-game notification in the bottom right of your screen when in the Garage.
Can I get Twitch Drops from watching past (recorded) broadcasts?
No. Progress towards earning Twitch Drops is only taken into account when watching LIVE broadcasts.
Will there be more opportunities to get Twitch Drops?
For now, we are only trialing Twitch Drops, but we have plans for the future depending on the outcome of this trial. More details will be announced on the Portal in the near future, so keep an eye out!
How many Twitch Drops can I get?
They are limited to one per account during the Brawl Club stream on June 27 at 15:00 CEST (UTC+2).
There are three types of Twitch Drop rewards. Do they all have the same chance of dropping?
No. Regular Drops and the Twitch Challenge are guaranteed after watching the stream for some amount of time. However, Epic Drops are not guaranteed and are much rarer.
How can you tell if a streamer has Drops enabled?
Initially, Twitch Drops will only be available on the Official EU World of Tanks Twitch channel on June 27 at 15:00 CEST (UTC+2).
Is there any further information on Twitch Drops?
You can read about Twitch Drops via Twitch's very own help section here.