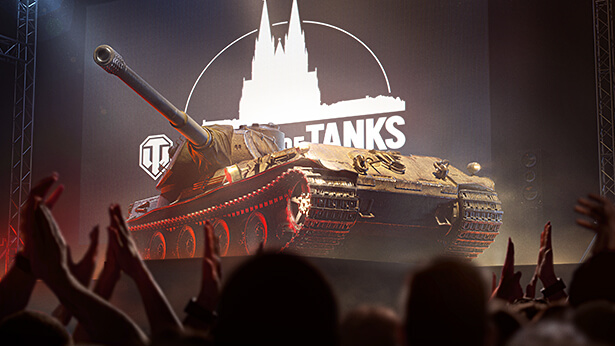 Commanders!
The monthly XP Fever special is back and, this time, it's also brought a fiery tank along. The German Tier VIII heavy tank VK 75.01 (K) might not have the most flamboyant name, but it is a special character nonetheless thanks to its massive silhouette and its even bigger bang.
Don't let the weaknesses of your lower plate discourage you. Nobody is perfect, so just hide it behind some low cover and let the exceptionally strong upper hull and rear-mounted turret do the work. And if everything else fails, there is always your 12.8 cm cannon with fantastic alpha damage to put the enemy in its place.
Land a hit with this boomstick and your opponent will be seeing stars, which you can then collect as part of the classic XP Fever. Take your new addition out for a spin, or pick any other Premium vehicle in your collection, win battles, and collect a massive XP bonus. Invest it in your favorite crews or use the discounted rate for converting XP to Free XP (1 : 35) and unlock modules or standard vehicles. The most eager XP collectors will also be rewarded with an extra day of World of Tanks Premium Account.